We will have the Live Nativity
December 18, 2021
from 6pm until 8 pm

Refreshments in fellowship hall
Live Animals to pet between shows
Come and join us for this inspiring story

On March 27, 2022 Murray Hill Presbyterian Church will be 100 years old.
We are planning to make a memory book and would like anyone that have memories of time here to please send them in to us.

Memories are often associated with food, so we plan to put part of the memory book about food.
You can mail to 940 Talbot Ave. Jax, FL 32205

Email to mhpcjax@gmail.com
We will celebrate the weekend of March 25-27 if you are interested in attending please let us know.

Normal activities have resumed. We are social distancing to be careful:
Bible Study at 12:30 Monday
Women's Wednesday Circle second Wednesday of month at 10:30 am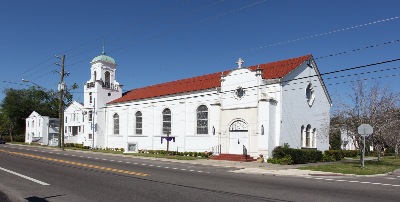 Sunday Service 10:45
In Sanctuary and
Live Stream on Facebook
see home page